Talent wins games, but teamwork and intelligence win championships
The Team of Dutch Sport Tech Fund is committed to select those companies in sport technology and data with the best potential growth possibilities. Experiences brought in are key to support this venture. Dutch Sport Tech Fund has involved leading financial professionals, thought leaders, business intelligence and sport tech and data specialists to support its management team to ensure the success of the fund.
Entrepreneur and team builder. BSc in building engineering and business administration. Experience in the field of technology and data in sports. Founder of AIONSPORTS and Society De Dieu.
CHIEF INNOVATION COMMITTEE
Former Olympic, World and Dutch Speed ​​Skating Champion. Marianne is a jury member of the NOS │NOC * NSF Sportgala and chef de mission of Talent TeamNL for the Youth Olympic Winter Games.
CHIEF INVESTMENT COMMITTEE
Bert joined PwC in 1985 as an accountant and has been partner from 1996 through 1 September 2020. He has a broad experience with many different national and international companies.
Entrepreneur with a passion for sports. Former commercial director of the Wijsmuller shipping company. President of Telstar Football Club and a merit member of KNVB (Dutch FA).
Entrepreneur in the entertainment industry. Frank Barendse has been managing entertainers such as Ali B, Famke Louise, StukTV and Boef with his agency Spec for years.
MEMBER INVESTMENT COMMITTEE
Kenneth is a entrepeneur with a fiscal background. He is specialized in the exploitation of IP rights in Sports. He is an Innovator and loves to connect people.
Oltmans' career has been very successful. His first major prize was with the Dutch women's hockey team. He was the coach from 1989 to 1993 and became world champion in Sydney in 1990.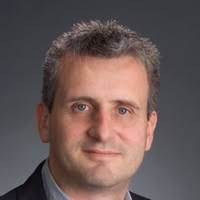 Sport Technology Expert
Former CEO ORTEC Sports USA
Entrepreneur
Former football player PSV
and Dutch National Team
Experience in investment firms and risk management
Coach Greek national team
Former football player Ajax
and Dutch National Team
Performance Director
and Head of Academy
Maccabi Tel Aviv
 Experience in private equity
and several tech start-ups
Coach Arubian National Team
Former goalkeeper Ajax
and Dutch national Team
Knowledge in technology
and optimising e-commerce
Entrepreneur in real estate
Former football player AZ and Cameroonian National Team.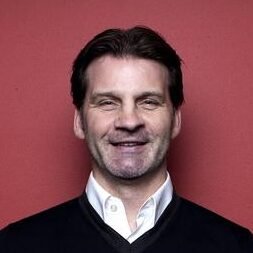 Head Coach Maccabi Netanya
Former football player Roda JC and ADO Den Haag
Our community is still growing .....
Driving Dutch Sports Technology